Help Us Achieve Our Mission
"Under the guidance of the Catholic Church, provide a safe home for all youth who have experienced physical or emotional trauma, where every act is done with love to help them discover the dignity of the human person and learn the skills to manage life's challenges."
~Home on the Range Mission
Home On The Range is a therapeutic working ranch located in western North Dakota. The facility provides education, therapy, spiritual guidance, and recreational and work activities.
Home On The Range Helps Troubled Kids
Since its founding in 1950, Home On The Range has provided a positive, therapeutic home for children and teens who have experienced trauma and abuse.
Home On The Range is a therapeutic and working ranch located in rural western North Dakota. The
wholesome and safe environment is the perfect place to offer hope and a second chance to children who have experienced trauma in their lives. Home On The Range is licensed by the State of North Dakota as a Qualified Residential Treatment Program and nationally accredited by Council of Accreditation to help boys and girls, ages 12-18, and has helped children and their families since 1950.
Our programs have five components which teach a variety of new life-skills: spiritual guidance, education, therapy, and work and recreational opportunities. A unique and specific program is created for each child. Upon the completion of the programs, the children return to the families or communities.
Home On The Range offers a variety of therapeutic programs. We use evidence-based and experiential therapies. HOTR has a team of professional clinical staff that oversee the majority of groups. Utilizing the natural resources of the land, ranch and animals, the groups include adventure and animal assisted therapies, or hands-on participation. These therapies work well with traumatized children, and the participants say it is "therapy without feeling like therapy."
Champions Ride Rodeo
The 66th Annual Home On The Range Champions Ride Saddle Bronc Match will be August 6, 2022!
The Best Extreme Saddle Bronc Match in North Dakota! For more than six decades, the Match has been the premier saddle bronc competition. This event has a history of promoting the top-rated cowboys and broncs.
Congratulations to the 2021 Champion – Brody Cress!
Sign up for our newsletter
Home On The Range is putting on the 5th Annual Dakota Scramble fundraiser to help fulfill the vision of the spiritual department. The funds raised would enable us to bring in bands, speakers, and/or people or positive spiritual influence, to witness to the kids at Home …
Home On The Range wants you to join us for a great night of Christian music at Evangelical Bible Church in Dickinson, ND! Featuring Rhett Walker and special guests Tasha Layton, Leanna Crawford, and Peabod! VIP Meet & Greet doors open at 6:00pm. Doors open at 6:30pm. …
We cannot thank those 317 Giving Hearts enough for helping us raise $52,752 on Giving Hearts Day! This money will go towards the remodel of the boys' dormitory in Eagle Hall.
Frequently Asked Questions
Is my donation tax deductible?
Home On The Range is a 501(c)3 and recognized by the State of North Dakota as a nonprofit organization. All cash contributions are deductible according to how you file state and federal tax returns.
How can I donate?
There are many ways you can contribute to Home On The Range, by personal check, online, or through a gift annuity, appreciated stock, IRA, etc. Please consult your tax accountant for tax benefits regarding donations of life insurance or bequests. When sending a personal or business check, please make checks payable to Home On The Range and mail to 16351 I94, Sentinel Butte, ND 58654. Home On The Range welcomes memorials and honorariums for loved ones or friends. The form is located on our website at www.hotrnd.com. You may contribute by charging it to your credit card. Just click on "Donate Now" and complete the required information. There is a credit card surcharge fee, which the donor can pay, or it can be deducted from the donation. All donations will be acknowledged either by personal letter or email.
Do you accept in-kind donations?
Home On The Range does accept some gifts in-kind, such as new clothing, coats, craft supplies, etc. Please review the website for a complete list of in-kind donation guidelines or contact Home On The Range at 701-872-3745.
Do you have a Foundation?
Yes, Home On The Range does have a qualified Foundation. Donations to the Foundation are welcome and appreciated. Please make checks payable to Home On The Range Foundation and mail to 16351 I94, Sentinel Butte ND 58654. The principal balance of the Foundation funds are never used, only the interest. The Foundation will ensure the future for Home On The Range.
Can people visit your facility and have a tour?
Yes, tours are available upon request. Interested persons can contact the business office at 701-872-3745 to schedule a time and date. Tours are available during regular business hours. We ask that large groups to schedule in advance to ensure we have staff available to answer all your questions.
Do you have a volunteer program?
Home On The Range doesn't have a volunteer program, however, if you would like to donate your time by helping in any of our fundraising events, please contact the Development Office at 701-872-3745.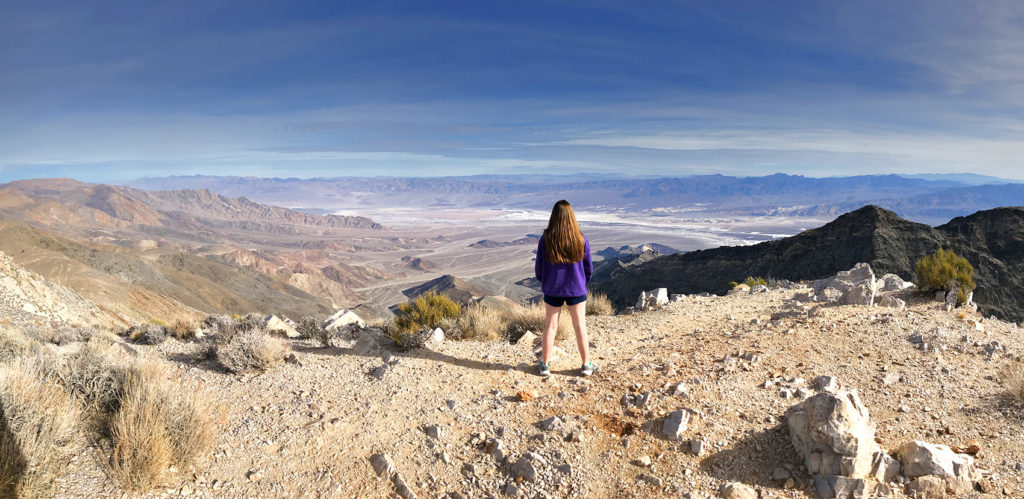 Help Us Help Kids
Home On The Range is a 501(c)3 non-profit organization and relies on donations to support its Mission. The funds are used to help finance therapeutic groups, purchase special equipment used in life-skills classes, adventure and animal assisted therapies, and improvements in the children's living and recreational areas.